Do you have a crooked smile you're embarrassed to share with the world? Are you possibly feeling pinching and pressure from misaligned teeth in your mouth, or does your mouth just seem too crowded for all the teeth in it? Whatever the reason, we all know that braces can be the perfect solution- but can sometimes be put off by the nerdy, childish stereotype that clings to the traditional 'train track' braces.
Worry no more. Vitality, a state-of-the art dental practice in West Sussex, is here today to tell you more about Invisalign invisible braces and how they may well be the revolutionary dental aid you've been waiting for.
Braces are for kids and nerds, right?
There's a lingering misconception that if you have crooked teeth and your parents didn't opt to fit you with traditional braces way-back-when, your ship has sailed. Nothing could be further from the truth! It's never too late to align your teeth and tap into your dental practitioner's unique knowledge to help correct crooked tooth growth.
Braces aren't just about the look of crooked teeth, though. Your dentist may be advising braces for reasons more related to your oral health. Bad tooth alignment may result in issues with the bite, poor jaw alignment and overcrowded teeth if your mouth is small. This, in turn, can create earache, headaches, issues when you eat or speak and more. It also contributes-due to the amount of tooth enamel touching each other- to the perfect environment for compacted food to gather, leading to decay and cavities.
Braces is not a word with positive associations either, though. You probably immediately thought of the goofy, child-like look of the silver braces pop culture have embedded in our collective heads as nerdy, immature, troublesome and other stigmatised personality types. How would you be taken seriously in high school, university or at that job interview with them? Let alone, as an older adult making a critical presentation or wooing customers at work? Do you really want your wedding photos marred by them?
Fortunately, Invisalign clear aligners offer you a discreet solution which will allow you to correct minor alignment issues in your mouth without encountering this silly misconception. Whether it's for the emotional aspect, or simply because you are an adult with a little extra to spend on making yourself feel great, Invisalign invisible braces offer you all the benefits of the traditional option with none of the drawbacks.
I don't want to be stuck with braces forever, though!
Don't worry, nobody will ever have to wear braces permanently, especially with Invisalign working for you. If you have complex alignment issues, however, you may need to wear them for a while- it really does depend on what's being corrected and how your mouth responds to the brace. Six to eighteen months is the usual duration of treatment. Your dental practitioner will tweak and adjust the brace along the way, ensuring the teeth and bone both adjust correctly to their new positions. Your teeth may feel a little tight or odd after each appointment because of this, but that's an indication that the braces are working and the feeling will swiftly dissipate.
So how do Invisalign invisible braces work?
Before your journey with Invisalign invisible braces begins, a few patients might benefit from one or two extractions to create the correct spacing within your mouth. This will only be necessary in cases where there is moderate to severe overcrowding. Then the nearly invisible small attachments [specially crafted to fit your mouth and teeth] will be applied to your teeth. Instead of the bracket and wire system of traditional braces, where the wire is tightened each appointment, you will be given a series of custom aligners to be swapped at regular intervals [usually a week]. You will use each of these as instructed by your dental practitioner until your end result is achieved. You can find out a little more about the Invisalign invisible braces system here.
This bypasses the clumsy look of traditional braces, as well as the significant issues caused when eating or drinking and the hefty extra upkeep and changed brushing method. Your Invisalign aligners are actually removed when eating or drinking, or when cleaning your teeth! They need to be in your mouth 20-22 hours a day in order to do their work, so you have some freedom to remove them for that special photo or business function too. This flexibility, along with their discreet looks, makes them a great choice for any adult considering dental realignment. Maintenance is simpler, too, and there's none of the potential for irritated gums and other downsides to traditional braces. You can brush, floss and clean as normal.
While Invisalign costs about the same as traditional braces, the trade-off in oral hygiene, convenience, discretion and flexibility make them a cost-effective solution that fits into your life well. If you're keen to sort out the aesthetics of your smile, then this unique system of invisible braces may be the perfect option for you. Why not reach out to Vitality today to discuss the matter further? As one of only a few providers of Invisalign in West Sussex, we are always happy to hear from you and help you create the perfect dental action plan for your needs.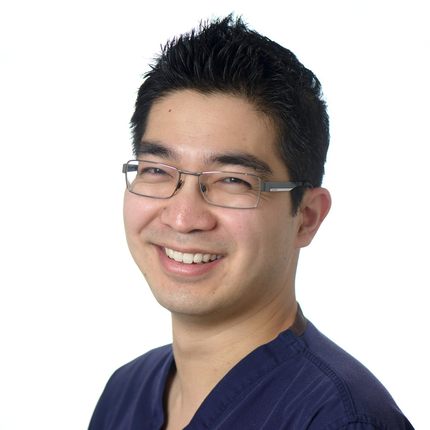 This article has been approved by
Dr. Jonathan Lee BDS MFDS RCS (Ed) MJDF RCS (Eng) MClinDent (Endo) MEndo RCS (Ed)
Dental Surgeon and Specialist in Endodontics
GDC 83777