Do you avoid going to the dentist simply because you've already avoided going for so long? Many people deprive themselves of proper dental care solely due to the fact that they fear a worst-case diagnosis, which could result in painful and lengthy procedures. In reality, going to the dentist as soon as possible will only result in better oral health and prevent any further damage from ensuing, which can drastically improve your quality of life thanks to a renewed confidence with your smile.
Others avoid dental visits as they imagine the costs of treatment will pile up faster than they can afford. In actuality, most dental offices offer a variety of membership options and dental payment plans that can spread out costs over time and make treatments available to everyone.
No matter what your situation, it's never too late for a dental visit. Read more to find out how Vitality Dental helps nervous dental patients overcome fears, while helping them pay for treatment over time.
Why You Should Visit the Dentist
Neglecting your dental hygiene can have detrimental effects to both your dental and overall health. The most common forms of oral hygiene neglect include not brushing regularly, tobacco use, and drinking caffeinated and sugary drinks.
If your teeth are yellowing, you're experiencing sensitivity, or you're feeling pain in your gums, it's essential that you visit a dentist as soon as possible. It's possible that you could do serious long-term damage to your teeth if immediate action is not taken. Gum disease in particular can cause bacteria to enter the bloodstream through your gums, which can result in serious health issues like heart disease, blood clots, and heart attacks.
Why So Many Fear the Dentist
If visiting the dentist is so important, why do so many patients avoid doing so? First of all, most patients fear experiencing pain or discomfort. People associate the painful feelings of toothaches and dental accidents with visiting the dentist, when in actuality, the treatment is what relieves the pain.
In reality, most modern dental treatments are completely painless, and most treatments are less invasive than in years past. While many people can recount negative experiences from visiting the dentist as a child, the dentist has come a long way since then.
Many people avoid the dentist because they fear the worst-case scenario. People especially assume that because they haven't visited the dentist in a long time, they'll need a long list of extra treatments performed. In most cases, these imagined worst-case scenarios, such as having teeth removed, are actually causing more stress than what the actual diagnosis would be. By making a plan, taking control, and getting ahead of the problem, you can experience a totally revitalised feeling of optimism about your oral health.
If you're a nervous dental patient, read our blog with helpful tips for overcoming your fears!
Why It's Never Too Late
While you typically can't reverse the process of decay, it's never too late to take action to halt the process. The sooner you book a dental visit, the sooner you can get your oral health trending in the right direction.
There are many treatments to save teeth in scenarios that used to be unsalvageable. If you're self-conscious about your smile, the dentist is there to help. Rather than being motivated by fear, you should be motivated by having a better smile with teeth whitening. The dentist will only make things better by pain free dentistry and giving you a whiter smile. Even if you require dentures or crown treatment, your quality of life will improve drastically with a proper diagnosis.
Before your visit, it's important to get yourself in a proper routine. Brush your teeth after every meal and use dental floss once per day. You may also want to use an antiseptic mouthwash.
How We Treat Nervous Dental Patients
At Vitality Dental, our private dental practice in Pulborough, West Sussex, we specialise in treating nervous patients. In fact, many of our patients who start treatment have not visited the dentist in years, and in some cases, decades.
No matter how severe your anxiety or dental phobia, our staff is trained to put you at ease. If you haven't been to the dentist in years, you may be surprised at the advances in technologies that have occurred since your last visit. Most modern treatments are completely painless and stress-free. In some cases, we can also offer sedation to help you relax.
To assuage all your fears, we suggest booking a consultation at our office in advance of your first visit.  You'll get the opportunity to meet our staff, get comfortable in our office, and learn about the type of treatment you'd need. After an initial visit, most patients experience significantly less anxiety once they undergo treatment.
Check out our blog for more tips for nervous dental patients.
How We Help You Finance Your Dental Treatment
Curing even the deepest of dental fears may not help abate your fears of cost. Many patients fear that costs of treatment will pile up faster than they can afford, and that they're better off avoiding the dentist altogether in order to avoid spending lots of money. Although we hope that you would put your oral health first, we understand that many people think with their wallets.
Luckily for our patients, Vitality Dental offers a variety of payment plans that will help divert the cost of payments over time.
It's recommended that patients sign up for the VitalityPlan, which looks to save you money in place of costly dental insurance. For only £13.00 per month, you'll receive one comprehensive 14 point dental health review per year, a personalised dental hygiene visit schedule, 15% discount on all additional treatment fees, and worldwide dental insurance coverage.
For any additional treatment you may require outside of the VitalityPlan, we offer several payment methods as an alternative to paying as you go, or up front. We also offer interest-free credit for up to 24 months for treatment plans over £650.00, and interest-bearing credit for up to 5 years for treatments over £1500.00. We can also make alternative payment schedules that help fit your needs!
Don't wait any longer! Book an appointment with Vitality Dental in Pulborough today!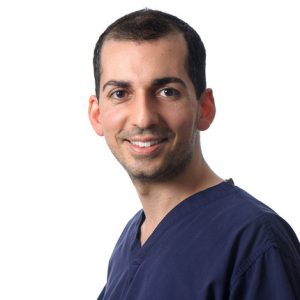 This article has been approved by
Dr. Arvin Mirzadeh BDS MJDF RCS (Eng)
Dental Surgeon and Practice Principal
GDC 83757