There's no doubt about it. Brighter, whiter teeth make you look [and feel] younger, sexier and more ready to take on the world. The dingy yellow of a muted smile may be depressing to see in the mirror, but the good news is there's no reason it needs to stay like that! Vitality can help you craft the smile you want today- and here's everything you need to know to make your dream a reality.
Why are my teeth yellow?
Daily lifestyle is the typical culprit behind 'extrinsic', or external, causes of yellowed, stained teeth. Tannin-rich drinks like coffee, wine and tea create stains and discolouration- in fact, anything that can stain your clothes is likely to stain your teeth over time! 'Chromogens' are the components of the food or drink which are responsible for the darker colour, and these can easily become attached to the tooth enamel, while tannins help them stick better when they do.
Tar and nicotine from smoking or chewing tobacco [as well as some vape juices] will also have an adverse effect on tooth colour, while over-consumption of acidic foods and beverages can 'etch' your tooth enamel and make it more susceptible to stains going forward. Even some liquid iron supplements can leave yellow traces, as iron itself is a pigment. Plaque also has an unpleasant yellow cast to it, so inadequate oral hygiene can be at fault for yellowed teeth as well.
Can medication or other procedures affect my teeth?
'Intrinsic' stains refer instead to stains that result from changes to the tooth matrix itself. Occasionally you will take antibiotics or other prescription medication which may contribute to a yellow build-up in teeth. Tetracycline antibiotics can have this effect on the growing teeth of children, while long-term use of chlorhexidine mouthwashes can do the same for adults. Chemotherapy, radiation and some benign oral treatments such as antihistamines, antipsychotics and blood pressure tablets can affect tooth colour too, although you should, of course, never stop taking a prescribed medication because of fears of how your teeth will look. Your dentist can always help address the latter!
Over-fluoridation can lead to white and brown streaks on the teeth, and some dental treatments like mercury amalgam fillings can leave stains too. Sometimes you will see manifestations of cracked or rotten teeth in the grey, dead colour they turn, even if the nerve is too dead to register pain. Sometimes, alas, it's also just the luck of the draw with genetics, a result of age or illness, or certain damage or injuries that have left you with an impaired smile.
Will natural tooth whitening remedies do the job?
If you're keen to lighten the colour of your smile, you've probably done a little research into at-home tooth whitening. 'Natural' is a buzzword in the health and wellness communities currently, so you're bound to find plenty of articles on natural tooth whitening to tempt you, but we at Vitality do advise caution.
The most common tooth whitening solutions you'll see suggested are hydrogen peroxide, charcoal and baking soda. These ingredients aren't unsafe per se, you will see them in lots of legitimate dental products. However, you're unlikely to get the results you crave and there is the strong possibility of causing damage to your teeth in the process. Charcoal and baking soda are both abrasives. They 'work' by scuffing the stain off of your tooth enamel like a polish. However, if you overdo the process or use the incorrect grain size, you can do permanent damage to the enamel. The worst part is you may not realize it! Only down the line will you feel the sensitizing effects as your tooth enamel becomes thinner and thinner and the tooth is left weak and cavity prone. Likewise, hydrogen peroxide can damage and chemically burn the mouth if used incorrectly. Bad 'results' occur quicker, but with no less of a downside to your oral health.
Do natural teeth whitening remedies work?
Perhaps more frustratingly, however, these treatments seldom work. The same can, sadly, be said for most "over the counter" whitening treatments. Firstly, simply using any tooth whitening treatment without addressing the bad habits that caused it will be a process of frustration- good initial results will erode over time. This is why it's critical to work with your dental hygienist to devise a long-term care program that works for you. Secondly, the active ingredients in these treatments are often meaninglessly dilute, in order to make them safe for a variety of users who may [or may not] comply with instructions. There's no personalisation to ensure what's being done is correct for you, so any results derived are likely to be fleeting at best.
How to get teeth whitening results that last
So, sadly, the 'all natural' teeth whitening methods you find on the internet aren't the best for your dental health or long-term results. Does that mean you're stuck with a dingy smile for good? Not at all! Vitality can help you with a simple, effective way to improve your smile and boost your confidence. We offer a predictable, gentle tooth whitening service in Sussex that helps reverse staining non-invasively, achieving fantastic results in just three simple-yet-effective steps- and the bulk of the work done at home.
The process will begin as we take an accurate impression of your teeth. This step allows us to create a mould that's customised to your mouth, ensuring the whitening solution can sit in contact with every inch of your tooth enamel without pain or discomfort.
You will, at your second appointment, be shown how to use the trays and the bespoke whitening gel we use, which is tailored to the specific needs of your teeth. You will then be empowered to use this for a two-to-three week cycle in the comfort of your home. At your next appointment, we will analyse the results and compare them to your original colours to see how far you've come. We're sure you will be thrilled.
While sketchy over-the-counter whitening treatments and 'at home' natural remedies are unlikely to achieve the results you crave, Vitality can help you restore the shiny white smile you've been longing for, so chat to us today.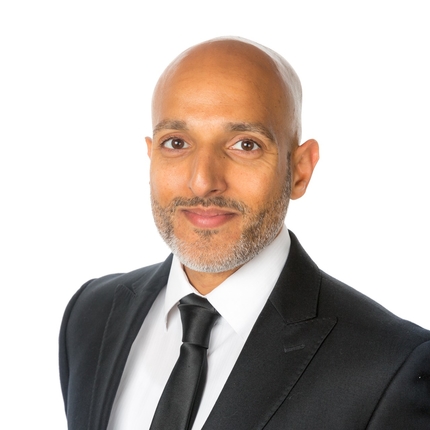 This article has been approved by
Dr. Vijay Bhargava BDS MFDS RCS (Eng) MSurgDent (Eng) DipImpDent (UCL)
Dental Surgeon with Interest in Oral Surgery & Implant Dentistry
GDC 82259