Are you considering becoming a new patient with Vitality? Have you had it with feeling sore, embarrassed and unsure about what your dental future looks like? Are you a nervous patient looking for a practice that will make you feel at home? It doesn't matter why you're here, Vitality welcomes everyone looking to improve – or even just maintain – their beautiful smile.
Specialised services for nervous patients
We understand that the dentist can seem a scary place. Whether its memories of a bad experience holding you back, fear of bad news, or simply general anxiety, the Vitality team are well versed in helping you reframe your dental practice as the caring, engaged member of your dental health team it really is. Feel free to chat with us today about your unique needs and your concerns. We even offer sedation dentistry for, particularly nervous patients.
We cover everyone – young and old
Paediatric dentistry requires a patient, trained hand. Did you know that your child should begin seeing their dental practitioner as early as one? From the unique needs of a growing mouth, ensuring all teeth erupt correctly, helping guide and correct any bite issues, right through to the eruption of their wisdom teeth as teenagers, you need to have the confidence that your child's dentist knows how to cater to their unique needs.
The ageing mouth also has unique needs of its own. From taking advantage of advances in cosmetic dentistry that weren't available in your youth, right through maintaining healthy gums and warding off age-related dental disorders, right through to dealing with changes in your jaw and musculature as you age, Vitality welcome the chance to help you keep your brightest smile throughout your entire life.
Of course, a hefty dose of prevention is always better than cure! We're proud to act as your partners in dentistry, helping you maintain a healthy, happy mouth throughout your life. Let us handle your regular dental hygiene appointments, help you through your dental highs and lows, and keep your mouth bursting with health at every stage. From what toothbrush and toothpaste best suits your lifestyle and needs, through to addressing any special concerns or issues you may have, we'll help you make the very best of your teeth and help you with any questions you have, no matter what. Dentistry is, after all, our passion!
Cosmetic and restorative dentistry
Life isn't always perfect – but your smile can be! Whether it's the result of bad habits earlier in your life, previous poor dental treatment, accidents and sports injuries or simply your urge for self-improvement, we can help. From making the most of the teeth you have with whitening, braces and veneers right through to 'faking it' with crowns, bridges and dental implants, we're happy to help you reconstruct the smile of your dreams.
If you imagine that wearing adult braces would mean being confined to the unsightly 'train tracks' of old, think again. Vitality are happy to work with the Invisalign invisible brace system, allowing you to maintain your dignity and confidence while you correct tooth alignment issues. We're also happy to discuss any other concerns relating to your mouth and jaws you may have with you. The grinding of teeth overnight can be a stress symptom, but it can be better managed if you're willing to consult with your dental practitioner for guidance, help and advice. We can also assist with better management and patient understanding of snoring and even sleep apnoea that has its roots in your mouth.
Endodontic services and root canal treatment
Should your oral health already be a little compromised, don't worry- our skilled endodontist is at hand to help you make the very best of your oral situation and restore your mouth to max health. Root fillings are done as the last resort when a root or the pulp of the tooth becomes infected. Infection in this area can be critically dangerous, as it can quickly spread into the jaw bone if not managed. The great news is, however, that the root canal procedure can actually save teeth that would otherwise need extraction. This is always beneficial to your mouth, as spaces from extractions can lead to unnatural pressure on the surrounding teeth too.
From the very basics of keeping a healthy smile right through to the most intricate of cosmetic dentistry needs, let Vitality be your partners in dental care every step of the way. Get in touch with us today, and take your first steps on the path to great dental health.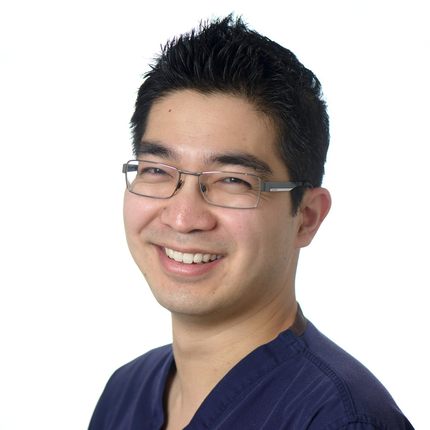 This article has been approved by
Dr. Jonathan Lee BDS MFDS RCS (Ed) MJDF RCS (Eng) MClinDent (Endo) MEndo RCS (Ed)
Dental Surgeon and Specialist in Endodontics
GDC 83777