You floss every day, you brush after every meal, and you even use an oral rinse. So why should you visit the dentist? Whether it's to assess your oral health on a comprehensive level, to straighten your smile, or for whiter teeth, or even to stop snoring, there are so many things a dentist can offer.
Here are eight good reasons you may want to visit a dentist.
1. Expert Consultations
The first step for any dental patient is to receive a comprehensive dental examination from a highly qualified dental professional. While your smile may appear healthy and you may not be aware of any need for dental treatment, it's always best to be proactive and to get out ahead of any potential issues.
At an initial dental consultation, patients are given a full screening of their oral health, and recommendations are given for follow-up care in addition to advice on any necessary or optional treatment options.
These consultations also serve as a way for patients to get to know the dental practice's staff members. Some people are uncomfortable with visiting the dentist, and an initial consultation will give you the opportunity to voice any concerns you may have about dental treatment. At these consultations, we can assess the need for sedation or anxiety-reducing techniques at your next appointment to ensure that every one of your visits is as comfortable as possible.
After an initial consultation, most patients typically return for check-ups every six to twelve months as needed.
2. Teeth Whitening
Having white teeth is one of the most common cosmetic concerns for dental patients. Having a bright, white smile can make you look younger, make you look healthier, and give you a deserved confidence boost.
Smoking, eating certain foods, drinking coffee or red wine, or other common daily habits can gradually lead to yellowed teeth over time. By visiting a dentist, they can provide effective tooth whitening services that are much more effective than store-bought methods.
At Vitality Dental, we use a three-step tooth whitening process. First, we'll take an impression of your teeth so that we can create custom-fitted whitening trays for your teeth. Second, you'll use the trays along with a home tooth-whitening kit to whiten your teeth for two to three weeks. Finally, you'll revisit our practice to assess the results of your treatment to see how much whiter your teeth have become!
3. Clean Teeth and Healthy Gums
Most people only consider the whiteness of their teeth when assessing their oral health, but your gum health is just as essential. Gum disease, or periodontitis is one of the biggest dangers to your dental health. Gum diseases typically progress slowly and without major symptoms, so it's essential to visit your hygienist frequently so that they can spot the signs of gum disease early on.
Gum disease is an inflammation of the gum tissue that can lead to tooth decay, reducing the strength of the bone supporting your teeth. To combat gum disease, dentists perform dental scaling and root planing. Dental scaling eliminates and plaque and bacteria from the tooth surface and underneath the gum line, while root planing is a detailed cleaning and smoothing of the root surface.
As part of your healthy gum treatment, your dentist or hygienist will also educate you on the proper way to brush and floss in order to maintain a healthy smile.
4. Dental Implants and Repairing Missing Teeth
A big gap in your smile from a missing tooth can crush your confidence, but thankfully modern dentistry has many pain-free and natural-looking methods to fill that gap. At Vitality Dental we offer several solutions to missing teeth, including bridges, full or partial dentures, and dental implants.
Dental implants are the popular and cost-effective solution to replacing missing teeth. Whether you need to replace one tooth or more, dental implants can provide a host of benefits. Dental implants will make it easier to chew your food, help fix speech impairments caused by missing teeth, and can even be used in conjunction with crowns, bridges, or to stabilise dentures.
5. Crowns and Veneers
Crowns and veneers are a great way to give you a totally new smile. If you're unhappy with a discoloured or misshapen tooth, a crown or veneer may be the solution to giving you a brighter or straighter smile.
A dental crown is a tooth covering that hides a tooth that's been damaged by teeth grinding, decay, cracked fillings, or other causes that have damaged the tooth beyond typical repair. These crowns are perfectly matched to the exact shade of your other teeth, so they always look indistinguishable from natural teeth.
Veneers are thin ceramic layers placed over your teeth to correct cosmetic issues like discoloration, chips, or misalignments. They don't have an impact on your oral health, but they leave your smile looking straight and bright!
6. Family-Friendly Children's Dentistry
It's important to set your child up for a lifetime of proper dental health habits by taking them to the dentist from an early age. It's typically recommended to bring your child to the dentist by their first birthday, or by the time their first tooth comes out.
Children have unique needs when it comes to dental care. Ensuring a warm and welcoming environment is crucial to getting them feeling good about going to the dentist. Till will lead to positive oral health habits, which in turn leads to healthy teeth and gums.
At Vitality Dental, we offer first-class family dental care for West Sussex. We'll ensure your children have a stress-free experience, while teaching them about the importance of flossing and brushing their teeth. All without tears!
7. Stopping Snoring
Many people think there's nothing you can do about irritating snoring that keeps you or your partner up all night, but your dentist can help you stop snoring. Nearly 30 percent of adults snore, so sleep specialists and dentists have developed treatments to help those in need of a better sleep.
At Vitality Dental, we often recommend use of the Somnowell ™ anti-snoring device. This comfortable, custom-fitted appliance has been shown time and time again to help our patients stop snoring, so book a consultation today to stop snoring as soon as possible.
8. Straighter Teeth with Invisible Braces
Many adults wish they could have straighter teeth, but most are too embarrassed of having unsightly "train track" braces at the risk of looking juvenile. Thankfully, we at Vitality Dental offer Invisalign invisible braces.
Through a series of custom-fitted aligners, you'll be able to straighten your teeth in a period of 9 to 18 months. During this time, you'll be able to remove your braces while eating or for special occasions, so you'll never have to worry about the traditional inconveniences associated with braces.
If you're in need of straighter, whiter, or healthier teeth, don't hesitate to get in touch with Vitality Dental. We offer the widest range of services and best quality treatment of any West Sussex private dental office, so schedule an appointment today!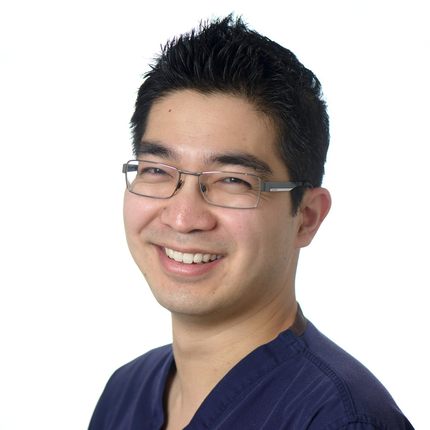 This article has been approved by
Dr. Jonathan Lee BDS MFDS RCS (Ed) MJDF RCS (Eng) MClinDent (Endo) MEndo RCS (Ed)
Dental Surgeon and Specialist in Endodontics
GDC 83777