Facial Aesthetics and looking and ultimately feeling good isn't simply for our female patients as our new service offering also caters for our male patients who are seeking simple non-invasive treatments for traces of impending age, loss of contour or thinning of the face. Whatever your motivation read more for how these simple procedures can help you.
Isn't Facial Aesthetics a speciality for women?
This is not true. Everyone suffers the effects of ageing over time, and no one should have to settle for a face that doesn't fully express their joie de vivre and love of life. In truth, the male and female face does not age particularly different over time, and the psychological effects this can have on our feelings are the same. Men are fortunate that the natural decline of collagen over the years is a little slower than for women. However, the 'settling' of the face, so characteristic of increased years, is the same between both sexes. This results in the deepening of the facial tear troughs, as well as 'sinking' throughout the mid-face. The culprit here is loss of subcutaneous facial fat. The delicate tissues of the lips and eyes show this loss first. Paired with a loss of elasticity in the skin, this results in the characteristic signs of ageing we are all familiar with.
As a man, you may have been told you 'shouldn't' care about these issues as much as your female friends do. However, we believe that everyone deserves to feel healthy and happy, and look the way they feel. With our professional clinic setting ensuring only the highest standards of care, you'll be able to experience the same Vitality quality for yourself.
Don't fillers only work on women?
Although male interest in Facial Aesthetics has been on the rise for decades now, it needed a new and revolutionary approach to truly tailor the use of fillers and botulinum toxin to your needs. You may even have been told previously that these products won't work for you! That couldn't be further from the truth- it simply takes a specialised knowledge of male facial anatomy and the accurate dosages to achieve the results you want. Not only do male's sometimes have a larger facial surface area than females, but they also possess denser blood vessels, tissue and muscular layers on the face. These differences impact how fillers work, as well as how your expressions impact your face. This is also why you may notice deeper-seated wrinkles then female counterparts your age. However, these anatomical differences don't mean you have to settle for less- you just need a skilled professional who has experience in handling your unique anatomy. And our resident Facial Aesthetic expert has all the knowledge and experience you need.
How can Facial Aesthetics for men help me?
Our unique Facial Aesthetics system makes innovative use of lip fillers, facial fillers and Botox to help rejuvenate the skin you're in. These fillers harness the power of hyaluronic acid, a naturally occurring substance in the body. For Facial Aesthetics, we use Profhilo, a new-generation product that delivers twice as much hyaluronic acid to the site, providing even better skin tightening effects. This product is best known for skin filling, like in Facial Aesthetics, but can also be used for a host of other cosmetic procedures, including reducing the look of a 'gummy' smile.
The hyaluronic acid used in our fillers is injected around the lips, jaw, tear troughs, nose or other target areas of the face. Here it acts as a buffer- a literal 'filler' for areas where fat has previously been lost. As hyaluronic acid also holds water to it, it helps the area appear plump and rehydrated, filling in those areas where time has left your face a little sunken.
In short? It's your little secret. The effects are so subtle that there will be no noticeable 'cosmetic surgery' effect. Your face will remain malleable and mobile. It's just your skin, revitalised and made more youthful through the power of modern-day technology. Have no worries you'll emerge with the dreaded 'chipmunk face'… you'll simply look like a brighter, more youthful form of who you are. In line with your mindset!
What is the procedure for Facial Aesthetics?
Dr Caoimhe Doherty (BDS, MFDS, RCS (Eng) MSc) is our resident aesthetic expert. Your experience with the Facial Aesthetics process will begin with an in-depth consultation. Here she will discuss all the concerns you have, and help you put together an action plan to combat them. All these procedures can be carried out on-site, in our clinic atmosphere, ensuring only the highest standards of care.
Dr Doherty's bespoke system has been refined over 6 years, in prestigious London and Surrey clinics as well as in Ireland. Let her in-depth knowledge of this niche area work for you, rejuvenating your face and leaving you refreshed and ready to take on the world.
Gone are the days when ageing concerns were just for women. We at Vitality fully understand that men, too, can have hang-ups about their physical appearance. We firmly believe everyone deserves to look younger and feel great. As such, we're proud to offer you our bespoke Facial Aesthetics options to everyone, all specifically tailored to your needs, concerns and body. 
Ready to find out more?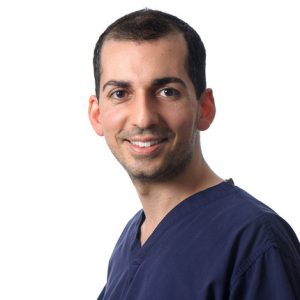 This article has been approved by
Dr. Arvin Mirzadeh BDS MJDF RCS (Eng)
Dental Surgeon and Practice Principal
GDC 83757