When it comes to non-invasive cosmetic surgery, 'fillers' is a term you will hear tossed around a lot. No wonder- they are powerful, effective and natural-looking solutions to looking and feeling younger. You may be a little confused as to what they offer, or if they are right for you, however. As always, the Vitality team, through our brand-new Facial Aesthetics offerings, has all the information you require to make the right choices for your needs.
What is a dermal filler?
Let's start with the basics. What is a dermal filler? Dermal fillers are subcutaneous injections used in a variety of facial areas. These typically contain hyaluronic acid, a substance naturally occurring in the skin which you may recognise from your cosmetics, too. It acts to attract and hold water. While partially effective to rehydrate skin when used on surface layers, it's most effective when used within the deeper skin layers. The end result is a plumper, more hydrated look. As part of the non-invasive cosmetic surgery movement, it also helps to 'fill in' areas of lost fat and muscle mass on the face. As we age, our subcutaneous fat content declines, which can leave your face looking tired and lacking volume. This leads to deep furrows forming, especially around the tear troughs and mid-facial area. The dermal filler works from within, 'pushing' up these furrowed areas and plumping them out.
There are many different brands and formulas of dermal filler. Here at Vitality, as part of our Facial Aesthetics program, we choose Profhilo. This new-generation dermal filler uses twice as much hyaluronic acid as earlier fillers. This results in the best restoration of volume and elasticity possible.
What results can I expect from dermal fillers?
Used correctly, by a trained professional fully versed in the intricacies of facial anatomy, the effects of a dermal filler should be indistinguishable from nature. They are soft and malleable, causing no issues with facial mobility and no obvious 'work' that's been done. It's not a permanent procedure, and there will be some variance in results depending on how your body uses hyaluronic acid. Most people see lasting results for 6 months to 18 months, after which a top-up can be done.
Will it hurt? How does the process run?
One of the primary benefits of non-invasive cosmetic surgery like dermal and lip fillers is their short downtime. The aim is to have you on your feet and ready to go as soon as possible. Of course, as you are receiving an injection in the face, there may be some mild swelling, redness or tenderness after you receive your filler. This will quickly pass. It's unusual to bruise, although some who are very prone to bruising may see some small areas. After a few days, your skin will be back to normal.
Are dermal fillers just for wrinkles?
Not at all! Dermal fillers have many other uses, both in the anti-ageing stable and for other non-intrusive cosmetic surgery alternatives.
Correcting asymmetry:

Dermal fillers can be used effectively along the jaw, nose and other areas to correct small areas of asymmetry and make you feel more confident. They can also 'fill in' shallow areas of the face to sculpt a better look.

Restore lip volume and create fuller lips

: Subtle use of lip fillers can ward off ageing in the lips and keep your smile youthful and confident

Addressing dark bags under the eyes:

There's a variety of factors that can cause dark bags under the eyes. Sometimes this is related to fat loss (or lack of fat to begin with) in the tear trough area under the eye. In these cases, dermal fillers can help address darkening and shadows under the eye by restoring volume.

Fill recessed scars:

Dermal fillers can help lift and soften the look of recessed scars.
Why should I get dermal fillers done in a clinic setting?
You will notice how proud we are of the medical-orientated, professional nature of our Facial Aesthetics team. Yet you will also see many day spas and aestheticians advertising dermal fillers. There are a few good reasons you should always opt to have your non-invasive cosmetic procedures, especially fillers, done in a clinic setting by a medical professional.
The primary of these is that it takes intensive knowledge of facial anatomy, including the musculature, bone structure and blood vessel patterns, to correctly apply dermal fillers. Many of the 'horror stories' you may have heard of unnatural results come from their application by someone without this knowledge. There is no 'cookie-cutter' way to use dermal fillers. Their use must always be carefully tailored to your face and its unique structure if results are to be natural and desirable. This is why in the EU they can only be administered by trained medical doctors.
Poorly applied fillers carry risks that correctly used fillers don't. Incorrect use of fillers can lead to tissue death and scarring. A non-sterile application environment can also heighten your risk of infection. And, of course, you do not receive natural-looking results. This is why our resident Facial Aesthetics Expert, Dr Caoimhe Doherty (BDS, MFDS, RCS (Eng) MSc), will hold an in-depth consultation with you before any procedures are done, to establish your exact concerns and issues.
Dermal fillers and lip fillers are a powerful tool in non-invasive cosmetic surgery that can help shape youthful, subtle results that glow from within. If you have any further questions about these powerful little secret helpers, be sure to get in touch with Vitality and our facial Aesthetics team today. 
Ready to find out more?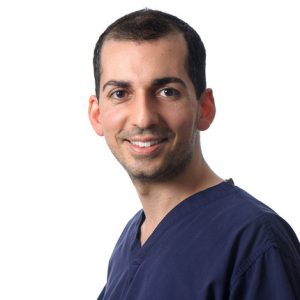 This article has been approved by
Dr. Arvin Mirzadeh BDS MJDF RCS (Eng)
Dental Surgeon and Practice Principal
GDC 83757