From the flashing gleam of a rock star smile to the confidence to show a little of your teeth, having a fantastic smile boosts your confidence, makes you look younger and helps you feel your best 100% of the time. Here are Vitality's top tips for keeping a pearly white smile, no matter what.
How do I maintain oral hygiene?
Knowing how to maintain great oral hygiene is the simplest, easiest and yet most important step to a good-looking smile. After all, we spend thousands of pounds every year on wrinkle creams and serums to stay looking better for longer- why would we not do the same for the investment which is our smile? It has just as much- if not more- impact on how people perceive us, after all!
Do I really need to see the dentist to keep my smile looking great?
Oral disease is nothing to be ashamed of and not seek treatment for, either. The World Dental Federation suggests that 90% of us will have some experience of oral health issues at some point in our lives. While these good oral hygiene tips will help you keep your smile looking its best day-to-day, you will need the partnership of a dental practice you can trust to help you keep the bigger issues at bay throughout your life. Don't be afraid to seek help!
What can I do at home for a great smile?
While a great dental team have your back when you need it, the day-to-day good oral hygiene that you practice will have the most impact on your smile. Here are a few simple tweaks you can make to keep it looking better than ever.
Avoid enamel erosion
While delectable fruits and juices should always be a part of a healthy diet, those with a high acid content can temporarily soften the outer casing of enamel on your teeth. This leaves it more vulnerable to bacterial as well as mechanical damage. The more this tough outer layer is destroyed, the worse your oral hygiene will be.
Tea, coffee and most drinks apart from milk and water are also acidic enough to generate this effect. Fortunately, there's an easy way around it! Drink these drinks with a straw, to direct the liquid away from your teeth. You can also swish out your mouth with water after consuming these drinks. In fact, get into the habit of doing this after every meal to help maintain fantastic oral hygiene.
Don't forget your…tongue brush?
While we all know that a toothbrush is an essential weapon in your oral hygiene arsenal, did you know you should be paying equal attention to your tongue too? Even brushing your tongue with your toothbrush may not be enough, as this can simply compact the debris on your tongue instead of banishing it. Invest in a high-quality tongue scraper to remove debris and bacteria from your tongue, and vastly improve your oral hygiene. It's bound to sweeten your breath, too, as hidden oral bacteria are responsible for most cases of bad breath.
Maybe skip the mouthwash
This may be the most surprising of our good oral hygiene tips, but it's one worth giving careful consideration to. While you may think a good mouthwash is the best way to banish bad breath, getting the wrong mouthwash can be worse than no mouthwash at all. Alcohol or products like the antibiotic triclosan cause issues like staining and may even contribute to oral cancer risk.
Avoid tooth decay
This is the number one must-do if you're wondering how to maintain good oral hygiene. Sugar may be taking a lot of strain as being bad for our health- but it's just as bad for our teeth, too. Bacteria in the mouth love to feed on sugar, and these pesky invaders are responsible for corroded tooth enamel and cavities. Clean your teeth regularly- and properly- to keep them at bay and your smile looking great. Brush for at least two minutes twice a day, after flossing thoroughly, using a gentle circular motion that sweeps the gum line too.
Beat your bad habits
There's a surprising wealth of bad habits that can affect your smile, from excessive drinking to smoking and beyond. Make sure you use our good oral hygiene tips to help you eliminate these smile-destroying bad habits and keep your smile shining.
Should I whiten my smile?
If you're looking to create the perfect smile, you may well want to look at whitening your teeth. A yellowed smile looks dull, and may make you less comfortable flashing your pearly whites in public if it makes you feel dingy. Chat to your dental practitioner today about tooth whitening if you are interested in this very simple procedure.
I have something embarrassing that ruins my smile! What can I do?
Even if you have the best oral hygiene in the world, you could have a physical flaw that makes you hide your smile from the world. Don't be shy! Book an appointment with your dental practice right now- there's bound to be a fix for your cosmetic dental issue. From peg teeth and missing teeth through to crooked teeth, cracked or chipped teeth and much more, your dental practitioner will help you pick the right aesthetic dental treatment to keep your smile looking fantastic.
With these great oral hygiene tips under your belt, and the help of a caring dental practice like Vitality, a stunning smile is waiting for you. What are you going to do today to make your smile even better?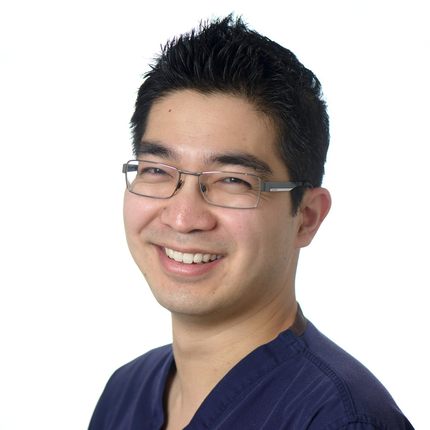 This article has been approved by
Dr. Jonathan Lee BDS MFDS RCS (Ed) MJDF RCS (Eng) MClinDent (Endo) MEndo RCS (Ed)
Dental Surgeon and Specialist in Endodontics
GDC 83777